Cowl Covers
Keep warm during bad weather (snow, rain, cold, etc.) with a new cab enclosure that will eliminate the draft that the radiator and engine fan can cause. Find a durable pre-cut, thermoformed Cowl Covers for your International Harvester® 66, or John Deere® 30-40, 50, 55 or 60-70 Series Tractor!
Choose from black, brown or tan vinyl 1-piece, pre-cut covers. Adhesive spray glue available.
Having trouble finding the cab interior parts you need? Use our Make, Machine, Model search bar above to see if we have the exact match for your equipment.
6 products matching: all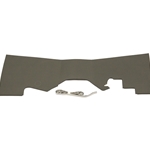 SKU: 4041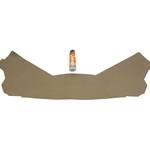 SKU: 4553