Truck Seats
Aftermarket replacement Truck Seats for Freightliner®, Ford® F650 or F750 Trucks, International®, Kenworth®, Mack®, Peterbilt®, Sterling®, Volvo® and Western Star® Semi Trucks.
Our Truck Seats feature durable mordura fabric covering, ergonomically contoured cushions, air adjustable lumbar support to help prevent lower back pain, and seat cushion extension adjustments.
Having the right seat with the right fit ensures better comfort and reduces down time from fatigue.
2 products matching: all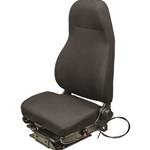 SKU: 8518, 8517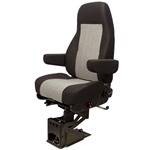 SKU: 8206