Semi-Trash and Dewatering Pumps
Powerhorse® Semi-Trash and Dewatering Pumps are ruggedly built to handle pumping high volumes of water containing solids quickly. They are ideal for sandy or muddy water applications. We're confident that your Powerhorse® equipment will exceed all expectations of how power equipment should perform. Available Semi-Trash Pumps: 7860 or 14160 GPH.
Powerhorse® is in a class all its own, combining function and value in a product that challenges the notion that quality comes at a higher cost.
2 products matching: all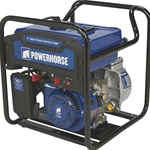 SKU: 750123.POW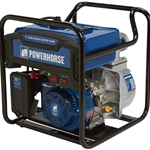 SKU: 750124.POW